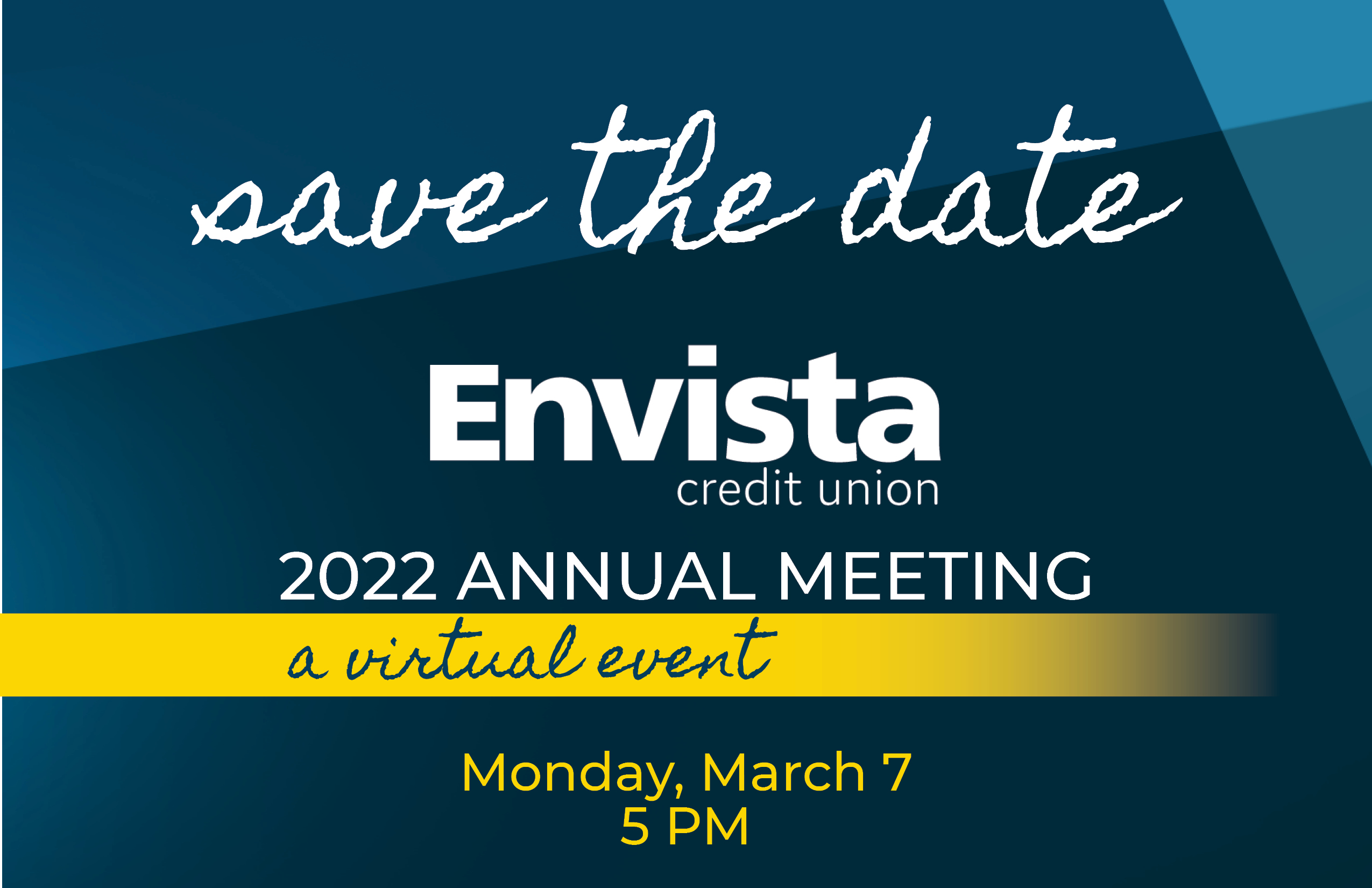 Each year, we invite our members to gather and reflect on the previous year's successes and events. Join us virtually as we review the financial state of the credit union and hear from our Chairman of the Board and CEO.
The Details
When: Monday, March 7, 2022 | 5 PM
Where: Virtual Zoom
Registration is required to attend. Members will have the opportunity to join the meeting via video on their personal device, or dialing into a conference line by phone. Note: registration is required - members will receive instructions via email prior to the meeting start on how to join.
---
Board of Director Job Description
General Conflict of Interest/Code of Ethics Requirements
If you are interested in running for a position on the Envista Credit Union Board of Directors, submit name and resume in writing to: Nominating Committee c/o Envista Credit Union 3626 SW Wanamaker Rd. Topeka, KS 66614