View all posts
Amazing Lash Studio
By: Miranda Ericsson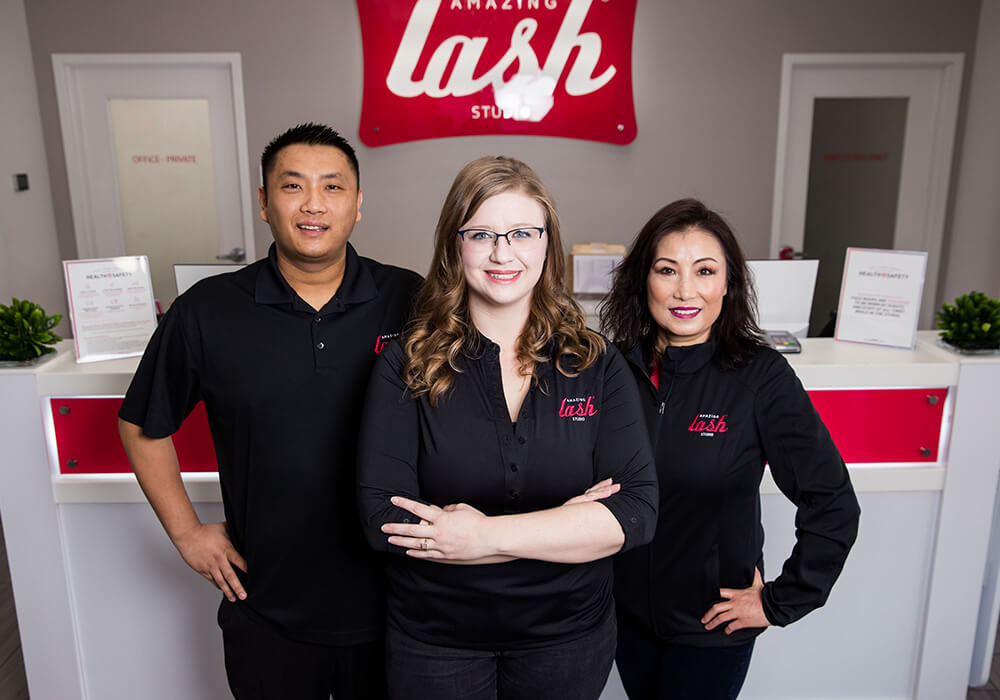 Janney Duncan and her son Chen Duncan brought eyelash enhancement to Topeka when they opened Amazing Lash Studio in December of 2018. Amazing Lash offers lash lift and lash extensions, as well as waxing, tinting, and eyebrow shaping.
"Lash extension means you wake up ready to go," Janney said. "You already look and feel amazing. It opens up your eyes and makes them pop."
Janney has long loved the convenience and stunning look of lash extensions, but for years she could only get the service when she visited family in China. She was thrilled when an Amazing Lash Studio opened in Kansas City, and she enjoyed a wonderful experience there in 2017. On the way home, she realized that she had an opportunity to bring the service to Topeka. She knew she couldn't do it alone, so she asked her son Chen to become her partner, and he happily agreed. The two put in the market research, then bought an Amazing Lash Studio franchise together. Within the first year, they had about 150 members.
"We are a national brand, the leading lash extension studio out there," Chen said. "We offer a specialized service from highly trained stylists."
Lash extension is the application of extensions to each individual eyelash, creating a lush, natural look without mascara or mess. A lash consultant helps customers choose their best style based on the shape of their eyes and the desired effect. All lash stylists at Amazing Lash Studio are required to be certified estheticians or licensed cosmetologists, and to complete an extensive training on Amazing Lash's patented techniques. Services are offered in private suites, and Amazing Lash is all about providing guests with a relaxing, luxurious experience.
In their second full year, Amazing Lash Studio faced the challenge of Covid-19. It has certainly had an impact, but Chen and Janney are optimistic about the future.
"Covid has hit hard for us like it has for everyone," Chen said, "but we are determined to push through and continue growing our team and our business."
Janney said that Amazing Lash already had high standards for cleanliness, but they raised that bar even higher to keep customers safe and comfortable, and feedback from customers has been glowing.
"Right now we now do even more thorough cleaning between clients, and leave space between appointments to reduce the amount of people contacted," Janney said. "Each stylist has their own private space, so customers are one on one with their stylist. We also do curbside check-in and temperature check before clients enter the building."
Janney notes that Envista has been supportive from the beginning, and truly excited to help her succeed.
"Envista is so supportive," Janney said. "They invited me to join a women's business group, so that I could meet other business owners in Topeka and learn from their experience, especially with online sales. It's been a great resource.
Chen sees the biggest challenge ahead as continuing to hire and train new stylists as Amazing Lash Studio continues to grow its client base.
"2020 will be behind us soon and we'll still be here, growing and strong," Chen said.
---
Photo by Emma Highfill
Article written by Miranda Ericsson
Miranda Ericsson is a librarian for the Topeka and Shawnee County Public Library and staff writer for TK Business Magazine.