View all posts
Envista Honors Educators for National Teacher Appreciation Week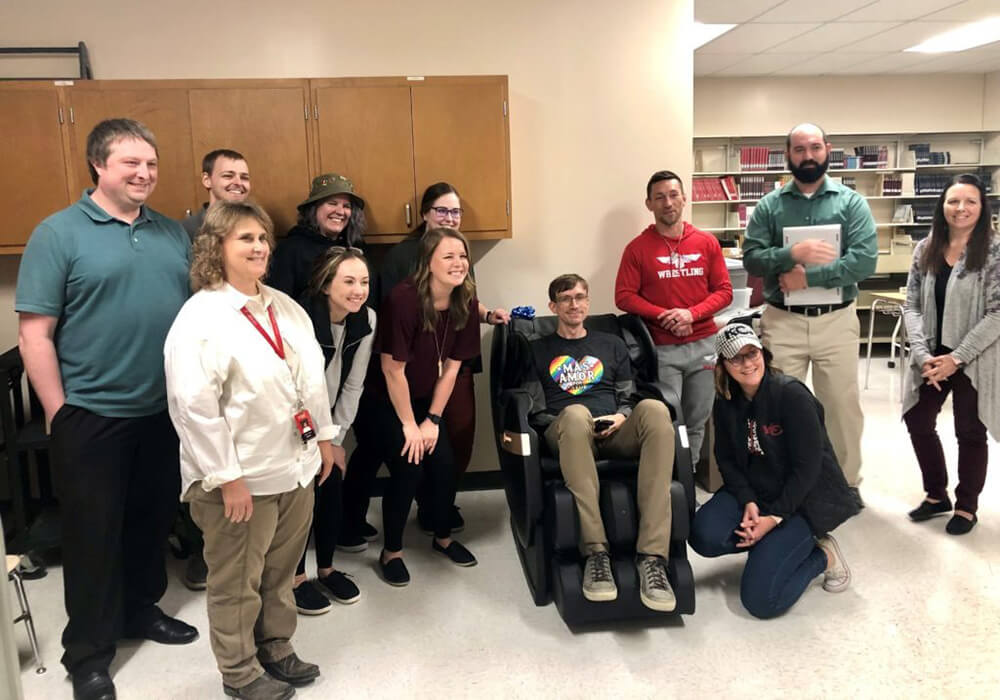 To honor educators for National Teacher Appreciation Week, Envista Credit Union encouraged local school nominations for schools to win a massage chair for their teacher's lounge. Over 5,000 nominations were submitted and one school in each Topeka, Lawrence and Hutchinson communities was randomly selected. The following schools won and received a full-body massage chair: Shawnee Heights Middle School (Topeka area), Hillcrest Elementary School (Lawrence area) and Prairie Hills Middle School (Hutchinson area).
"It's important that we take time to thank our educators," said Ashley Schmidt, marketing manager for Envista. "They have such a positive and lasting influence in our children's lives and create a magical experience every day in the classroom. They deserve a mini retreat for a few minutes each day. We're hopeful this gift will keep filling their cup over and over again."
Winning Schools: Shawnee Heights Middle School, Topeka, Prairie Mills Middle School, Hutchinson & Hillcrest Elementary, Lawrence.