View all posts
EnvistaCares Challenge February Results Announced
03/03/2023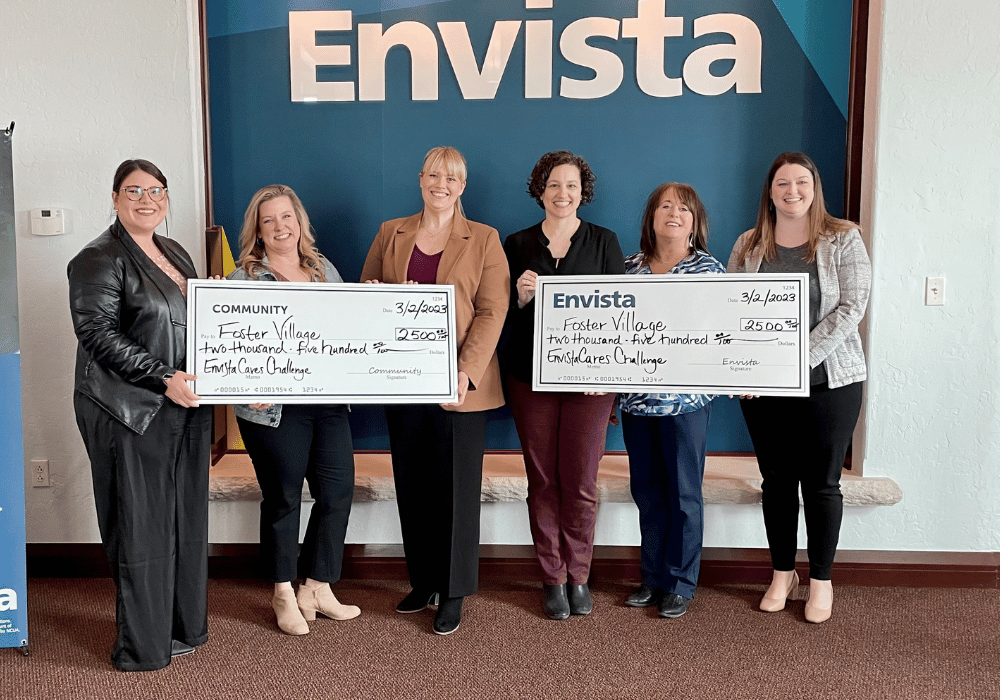 Foster Village and Envista Federal Credit Union are pleased to announce that Foster Village will receive the EnvistaCares Challenge gift of $2,500 from Envista as a match to the generosity of the community's donations of $2,500. In total Foster Village received $5,000 in donations during the month of February.
"We are grateful to have this opportunity to partner with Envista," said Jenny Lichte, co-founder and vice president of Foster Village. "Foster Village is here for all the children and caregivers whose lives intersect with the foster system. Funding provided this month will continue to help us as we equip, connect, and advocate for the best we can give to our children and families."
Foster Village bridges the gap between foster families, caregivers, and those who want to help, meeting practical needs and providing holistic support beyond the system.
"Our goal at Envista is to lead, inspire and make an impact with our giving," said Secily Rees, market development officer for Envista. "We are inspired by Foster Village and their commitment to equipping foster families and caregivers with support."
The EnvistaCares Challenge was created in 2019 and has helped raise more than $670,000 for local organizations.
The Challenge includes an in-kind gift to the organization of a media buy that is valued at more than $10,000 and a $2,500 challenge grant. The media buy includes radio, emails, online ads, billboard, social media, and interviews. The challenge gift provides a dollar-for-dollar match up to $2,500 for gifts given during the month that the organization is spotlighted.