View all posts
EnvistaCares Challenge Highlights Rise Up Reno
05/02/2023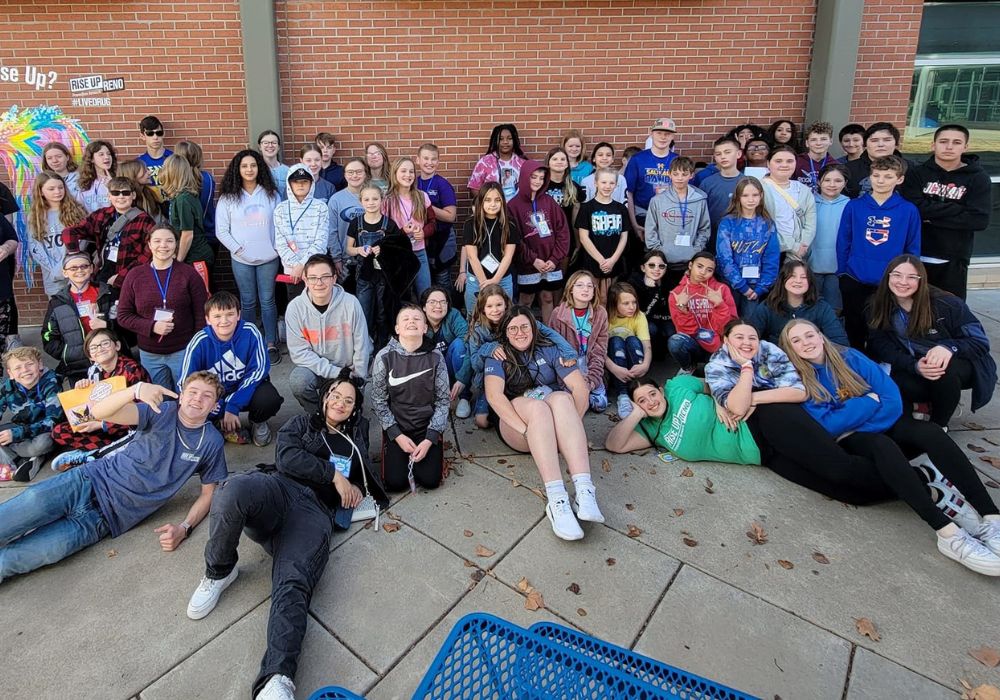 Envista Federal Credit Union is pleased to announce that it will highlight Rise Up Reno through the EnvistaCares Challenge during the month of May.
Rise Up Reno promotes healthy youth behaviors in Reno County through mentoring, substance use prevention, suicide prevention, strengthening families and youth leadership. They prevent substance abuse by rallying the community to build caring relationships, give knowledge, and develop healthy environments.
"Rise Up Reno has given youth leaders like me the opportunity to learn important life skills such as leadership, decision making, and determination. We are able to contribute to our community while bettering ourselves and enriching the lives of those around us. Rise up Reno has empowered me to make a positive impact on the community and my fellow peers," said Rebekah Mitchell, senior at Buhler High School.
"I think we have built a reputation within our community of being prevention professionals. If you need to know about prevention, any substance-related issues, community data or resources that are available, people know that they can call us. While it took some time, I think we have really established ourselves not only as a partner that is looking to collaborate with others, but also as one that people can now seek out to collaborate with. Now, people are bringing us to their table, which is a testament to what we've been able to build in the past twenty years," said Carla Smith, executive director for Rise Up Reno.
"Today's youth are in need of services like Rise Up Reno, giving our young people the opportunity thrive in their community. We are honored to support their mission through our EnvistaCares Challenge and make a positive impact on the future generations of Reno County," said Erika McNeill, engagement coordinator for Envista.
Rise Up Reno is a coalition-based community prevention operating system that uses a public health approach to prevent youth problem behaviors including underage drinking, tobacco use, violence, delinquency, school dropout and substance abuse.
Rise Up Reno helps decision-makers in the community select and implement tested, effective prevention policies and programs to address the most pressing risks facing their youth. They guide the community coalition through an assessment and prioritization process that identifies the risk and protective factors most in need of attending, and links those priorities to prevention programs that are proven to work in addressing them.
The EnvistaCares Challenge includes a challenge grant and a media and marketing package. Through the challenge grant, Envista will match the first $2,500 donated to Rise up Reno during the month of May. Giving can be done online at www.envistacares.com. The media package provided by Envista is valued at $10,000 and includes a month of promotion through emails, social media, radio, and more.
The EnvistaCares Challenge was created in 2019 and has helped raise more than $670,000 for local organizations. Envista Federal Credit Union helps members achieve their financial goals by providing quality products and services. Envista currently has approximately $540 million in assets and serves more than 45,000 Kansans with offices in Topeka, Lawrence, and Hutchinson. For more information visit www.envistacu.com.