View all posts
EnvistaCares Challenge Highlights SENT Topeka
07/01/2023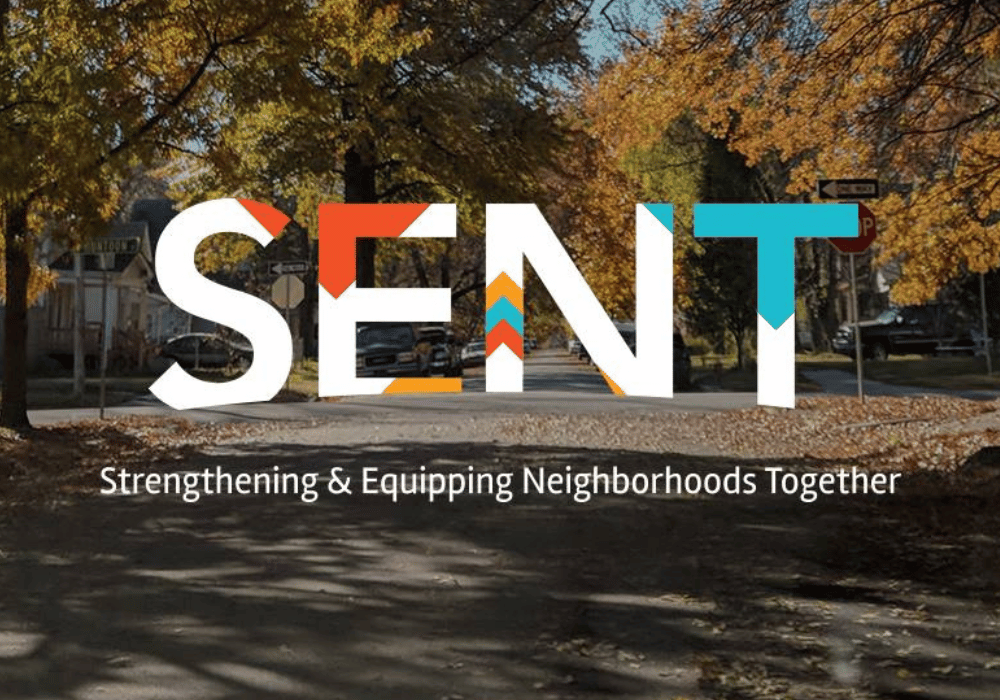 Envista Federal Credit Union is pleased to announce that they will highlight SENT Topeka through the EnvistaCares Challenge during the month of July.
SENT Topeka is a community development non-profit that empowers individuals and transforms neighborhoods in Shawnee County. They value the worth of every person and strive to provide necessary resources for everyone to thrive.
SENT Topeka's mission is built upon three key strategies:
Loving Relationships - Walking alongside their neighbors, fostering trust and cooperation. Developing authentic connections between residents, local organizations, and churches to build resilient communities and strengthen social capital.
Life-giving Resources - Through a strengths-based approach, they identify and utilize key resources, bridging gaps and empowering individuals to reach their full potential.
"The impact that SENT Topeka is making in small neighborhoods in our community, when supported, has the opportunity to create a ripple effect throughout Shawnee County. We're excited that the EnvistaCares Challenge can come along side SENT Topeka to honor the individual and help people thrive," said Erika McNeill, engagement coordinator for Envista.
"Our vision is the holistic transformation of neighborhoods in Shawnee County. By supporting SENT Topeka through the EnvistaCares Challenge, the community will be able to help our education pillar provide a quality K-12 seat for every child in our neighborhood, it will assist us in making mental and behavioral health both available and accessible, and will support our proactive approach to health, ensuring families have access to healthy food options through our local market. Join us in our mission to transform neighborhoods; together, we can change the narrative of so many neighborhoods that have been written off," said Johnathan Sublet, interim executive director and founder of SENT Topeka.
The EnvistaCares Challenge includes a challenge grant and a media and marketing package. Through the challenge grant, Envista will match the first $2,500 donated to SENT Topeka during the month of July. Giving can be done online at www.envistacares.com. The media package provided by Envista is valued at $10,000 and includes a month of promotion through emails, social media, radio, and more.
The EnvistaCares Challenge was created in 2019 and has helped raise more than $700,000 for local organizations. Envista Federal Credit Union helps members achieve their financial goals by providing quality products and services. Envista currently has approximately $540 million in assets and serves more than 45,000 Kansans with offices in Topeka, Lawrence, and Hutchinson. For more information visit www.envistacu.com.