View all posts
EnvistaCares Challenge June Donation Results Announced
07/01/2023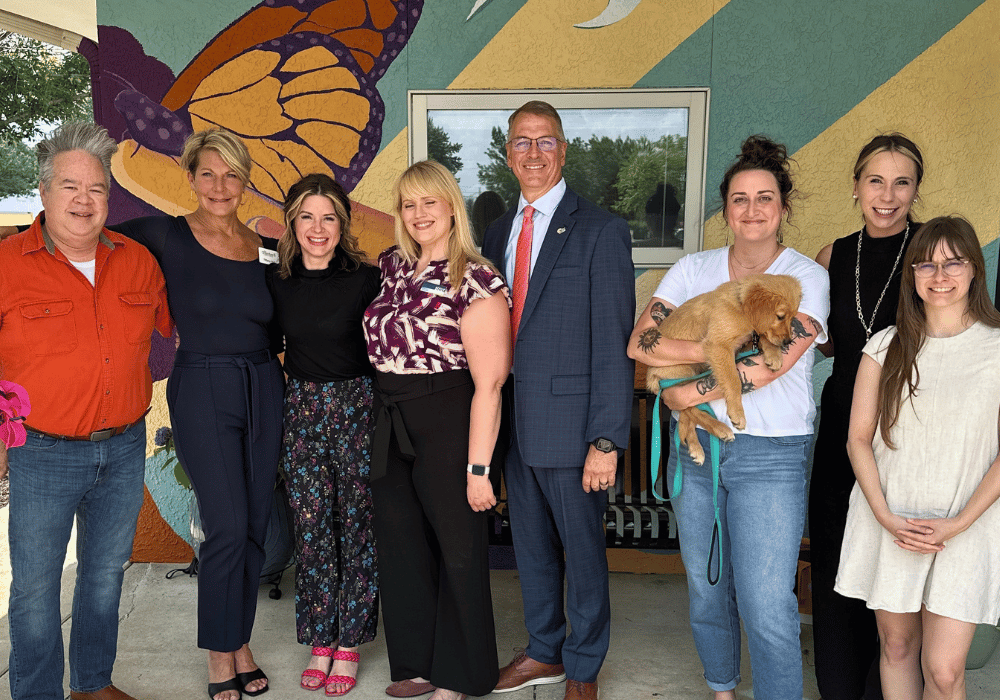 Kansas Suicide Prevention HQ and Envista Federal Credit Union are pleased to announce that Kansas Suicide Prevention HQ will receive the EnvistaCares Challenge gift of $2,500 from Envista as a match to the generosity of the community donations of $3,485. In total Kansas Suicide Prevention HQ received $5,985 in donations during the month of June.
Kansas Suicide Prevention HQ provides vital services in moments of need to support safety, reduce suicide, and build resiliency across the state of Kansas. Their vision is for "all Kansans to feel connected and live healthy, and hopeful lives.
"Suicide is rarely about death. Most people who consider suicide don't want to die. They seek to end the intense pain with which they live. We know that through means restriction and access to professional intervention, suicide is preventable," Kansas Suicide Prevention HQ. Kansas Suicide Prevention HQ works with state and local officials to bring suicide prevention training and awareness to communities across Kansas.
"Kansas Suicide Prevention HQ (KSPHQ) offers support and resources to those struggling with mental health; we are honored to come alongside KSPHQ as we help to create awareness around mental health and the resources that the organization provides individuals across the state of Kansas," Secily Rees, mortgage and lending advisor for Envista.
The EnvistaCares Challenge was created in 2019 and has helped raise more than $700,000 for local organizations. The Challenge includes an in-kind gift to the organization of a media buy that is valued at more than $10,000 and a $2,500 challenge grant. The media buy includes radio, emails, online ads, billboard, social media, and interviews. The challenge gift provides a dollar-for-dollar match up to $2,500 for gifts given during the month that the organization is spotlighted.
Envista Federal Credit Union helps members achieve their financial goals by providing quality products and services. Envista currently has approximately $540 million in assets and serves more than 45,000 Kansans with offices in Topeka, Lawrence, and Hutchinson. For more information visit www.envistacu.com.