View all posts
Mobile Wallet. How it works and why it's useful.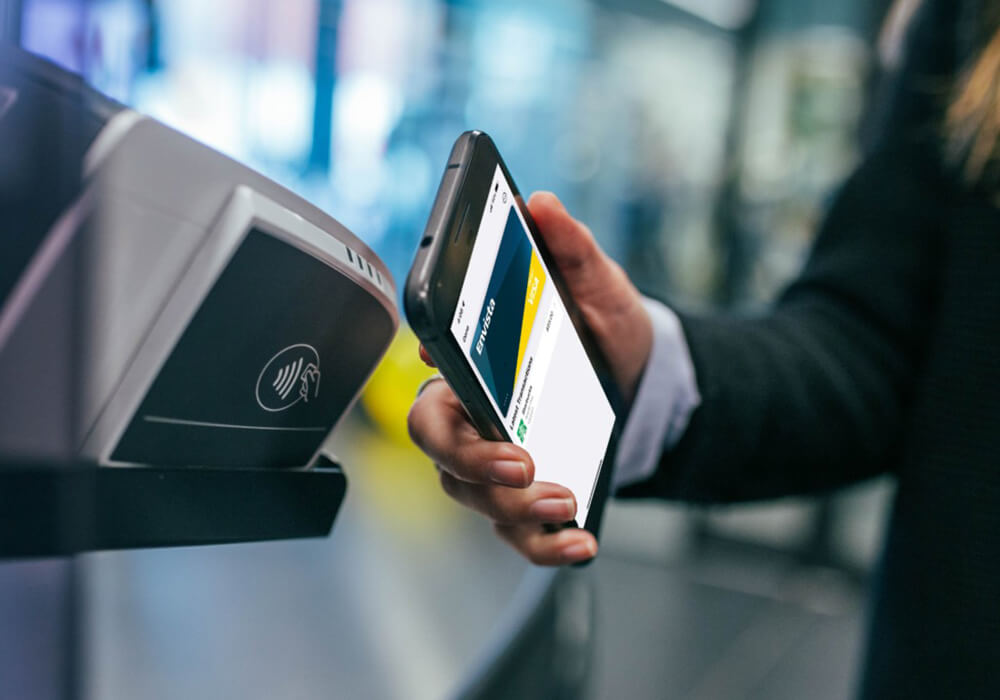 Phones have become so multifunctional throughout the years. First introduced as a tool to speak with someone at a distance, AKA a "phone call", mobile devices have since grown to replace our calendars, cameras, calculators, flashlights, computers… and now, wallets. A mobile wallet is a way to carry a digital version of your Envista debit cards or credit cards on your mobile device, giving you more ways to manage your money. Skip the rummaging through your wallet (or purse) to find your physical card, with mobile wallet you can check out with your smartphone, tablet, or smartwatch.
Our debit cards are compatible with Apple Pay, Samsung Pay and Google Pay.
Our credit cards are compatible with Apple Pay and Google Pay.
What makes mobile wallet useful?
It's convenient. Your phone is usually near at all times, so paying for goods and services online or in-store is now faster and easier than ever. You can pay with your smartphone and keep your cards in your wallet. Plus, your mobile wallet allows you to store other gift cards, tickets, passes and hotel key cards all in one place.
It's safe. Paying with a mobile wallet is also safer than using your real one. With digital payment technologies to help keep your financial information private, a mobile wallet with contactless payments provides extra security that plastic cards can't match. Your phone's fingerprint ID login adds another level of protection.
How does it work?
First, you'll need to download the mobile wallet app (or it may be already built into your device). Then follow the prompts to add your Envista credit or debit card information either by taking photos of your card or entering the information manually.
Mobile wallets can be used wherever you see the contactless symbol. When you check out at participating merchants, all you have to do is open the mobile wallet, select the card you'd prefer and hold the device a few inches above the reader.
Whatever you want. Whenever you need. Envista Online is at your fingertips. Make life simpler and add your Envista Visa debit and credit cards to your mobile wallet today.
If you're not already a cardholder, apply for your Envista debit card or credit card today.