View all posts
EnvistaCares Challenge March Results Announced
03/31/2023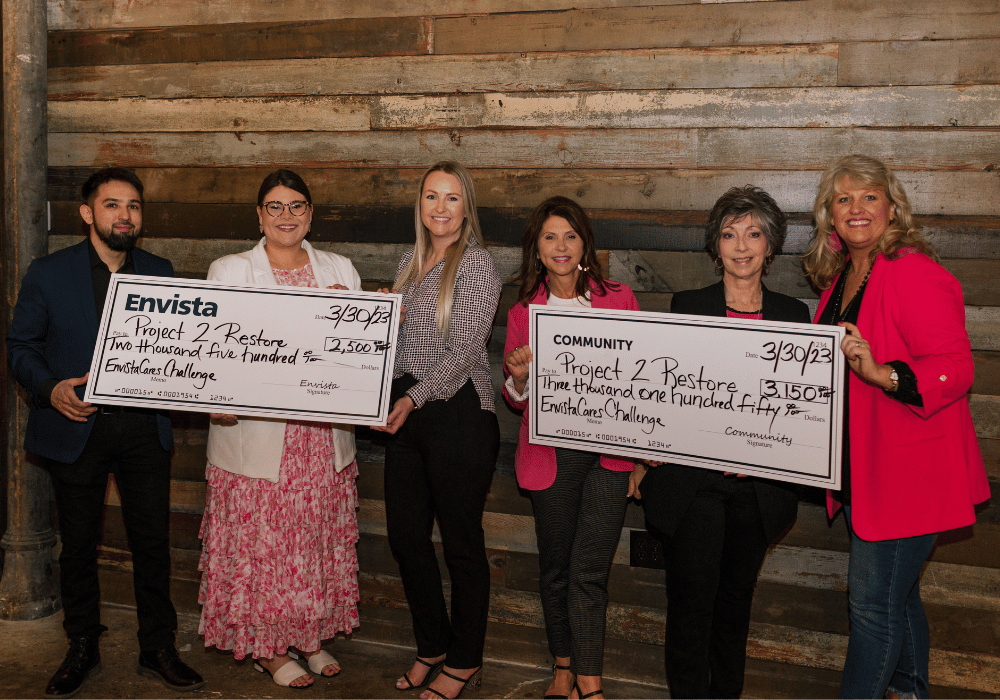 Project 2 Restore and Envista Federal Credit Union are pleased to announce that Project 2 Restore will receive the EnvistaCares Challenge gift of $2,500 from Envista as a match to the generosity of the community's donations of $3,150. In total Project 2 Restore received $5,650 in donations during the month of March.
"We are so honored to be selected by the EnvistaCares Challenge, said Angie Boles, Project 2 Restore Founder and Executive Director. "It means a lot to our surviviors to know they have an entire community that supports them on their journey toward healing and hope."
Project 2 Restore is a faith-based shelter home that offers safety, medical assistance, education, and more for victims of sexual exploitation and trafficking. It is a long-term program, where women stay for 18-24 months to receive support and trauma recovery assistance.
"Our goal at Envista is to lead, inspire and make an impact with our giving," said Erika McNeill, Envista Engagement Coordinator. As a newer organization in our Topeka community, we are honored to support their mission through our EnvistaCares Challenge."
The EnvistaCares Challenge was created in 2019 and has helped raise more than $670,000 for local organizations. The Challenge includes an in-kind gift to the organization of a media buy that is valued at more than $10,000 and a $2,500 challenge grant. The media buy includes radio, emails, online ads, billboard, social media, and interviews. The challenge gift provides a dollar-for-dollar match up to $2,500 for gifts given during the month that the organization is spotlighted.