View all posts
EnvistaCares Challenge Highlights Positive Bright Start
05/01/2023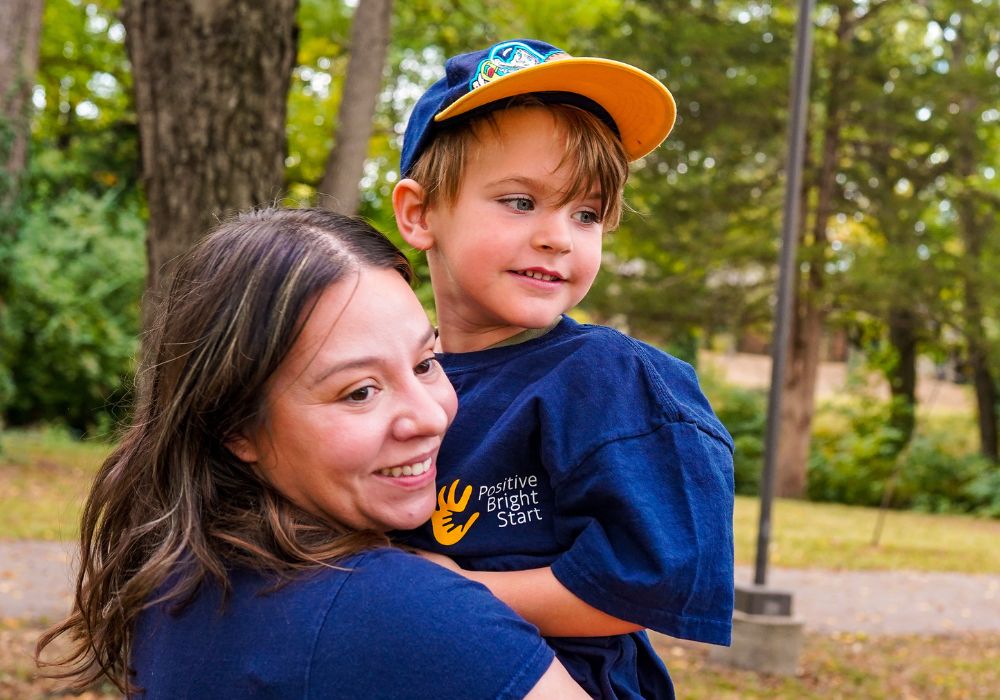 Envista Federal Credit Union is pleased to announce that they will highlight Positive Bright Start through the EnvistaCares Challenge during the month of May.
Positive Bright Start offers preschool facilities, trauma-sensitive mental and behavioral health therapy, and resources to support families and childcare providers in Douglas County.
"Every day, children in our community face challenges that compromise their healthy development and ability to thrive. For more than 40 years, Positive Bright Start has served our youngest and most vulnerable and life-affected children because we believe every child deserves a brighter tomorrow," said Emily Hilding, development director for Positive Bright Start.
Family trauma, poverty, instability from anxiety, divorce, or unemployment can have devastating consequences on our youngest community members. Every year, Positive Bright Start classrooms, therapeutic services, meal reimbursements, and scholarships serve more than 1,000 children in the community to ensure that they're kindergarten ready.
"The services that Positive Bright Start offers children who may need a little extra help is essential for their growth and well-being. This organization gives children the tools and skills to make them feel comfortable and confident going into kindergarten. We are honored to support their mission through our EnvistaCares Challenge and make a positive impact on the future of these children," said Erika McNeill, engagement coordinator for Envista.
"Through the EnvistaCares Challenge, your gift will allow our organization to hire additional therapists and fund childcare scholarships for Douglas County families in need," said Hilding.
The EnvistaCares Challenge includes a challenge grant and a media and marketing package. Through the challenge grant, Envista will match the first $2,500 donated to Positive Bright Start during the month of May. Giving can be done online at www.envistacares.com. The media package provided by Envista is valued at $10,000 and includes a month of promotion through emails, social media, radio, and more.
The EnvistaCares Challenge was created in 2019 and has helped raise more than $670,000 for local organizations. Envista Federal Credit Union helps members achieve their financial goals by providing quality products and services. Envista currently has approximately $540 million in assets and serves more than 45,000 Kansans with offices in Topeka, Lawrence, and Hutchinson. For more information visit www.envistacu.com.