View all posts
Mercury Broadband: Connecting the Community
07/19/2023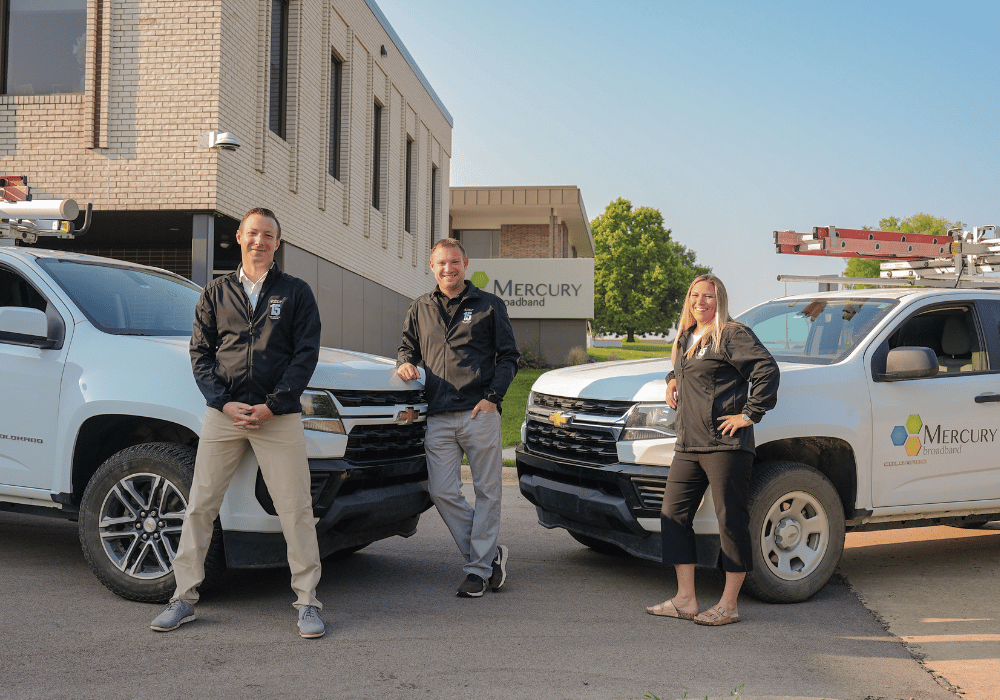 Mercury Broadband first established roots in 2007 when the Topeka-native Wiseman brothers, Garrett and Blake, recognized a need for high-speed and reliable internet connection for underserved and rural locations across Midwest America.
They started humbly, with just a small team of technicians – themselves. The definition of hands-on, the brothers built their own infrastructure and made investments in state-of-the-art equipment and technology. What started in their friend's backyard, soon turned to finding solutions for other families, friends and neighbors. Through their dedication and commitment to bridging the digital divide, Mercury Broadband quickly gained a reputation for exceptional service and became one of the go-to internet providers in Topeka, Kansas.
As word spread about the internet solutions being offered by this developing business, the demand for their services soared, and in 2011, their sister, Angela Tenbrink joined Broadband's finance team. Continued growth presented new challenges and they soon partnered with Envista Federal Credit Union to help finance their rapidly growing fleet of vehicles and a new office building to support their expanding team.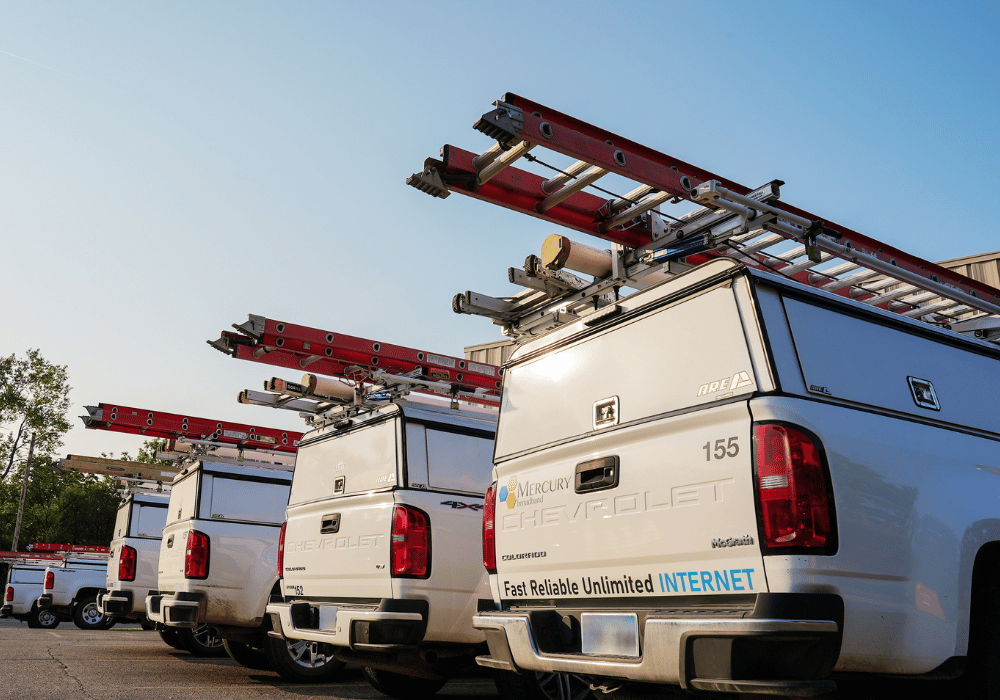 "Envista worked quickly and gave us answers much faster than banks we have worked with in the past," said Garrett Wiseman, CEO of Mercury Broadband.
With each successful expansion, Mercury Broadband solidified its position as the leading provider in the region. Through their unwavering passion for innovation and customer service, Mercury Broadband became a local success story, transforming Topeka's internet landscape. Their journey from a small startup to multi-state recognition is a testament to the power of vision and perseverance.
When it comes to choosing a financial institution for their accounts and business loans, Mercury Broadband works with Envista because of the shared culture of hiring genuine people who create long-lasting relationships and prioritize serving the community.
"You don't get the level of attention the Envista team provides from most banks," Wiseman continued. "They genuinely care and want to help. They work fast, are very responsive and provide a high level of support. Envista has excellent customer service, extremely competitive rates, and they make it easy to do business with them."
Proud of their Topeka roots and family values, fifteen years later, this sibling trio and Mercury Broadband now serve both residential and commercial customers in Kansas, Michigan, Indiana, and Missouri with services coming soon to Ohio and Illinois. From trial and error to a company-wide growth mindset – Mercury Broadband is on the rise.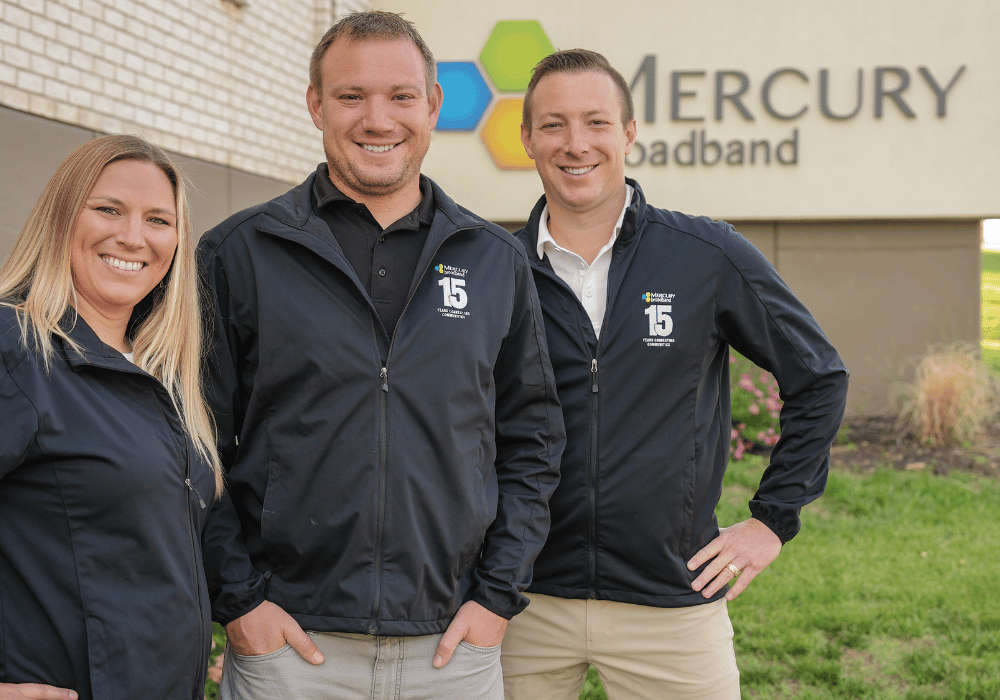 More about Envista Business Banking
---