View all posts
EnvistaCares Challenge May Positive Bright Start Results Announced
06/01/2023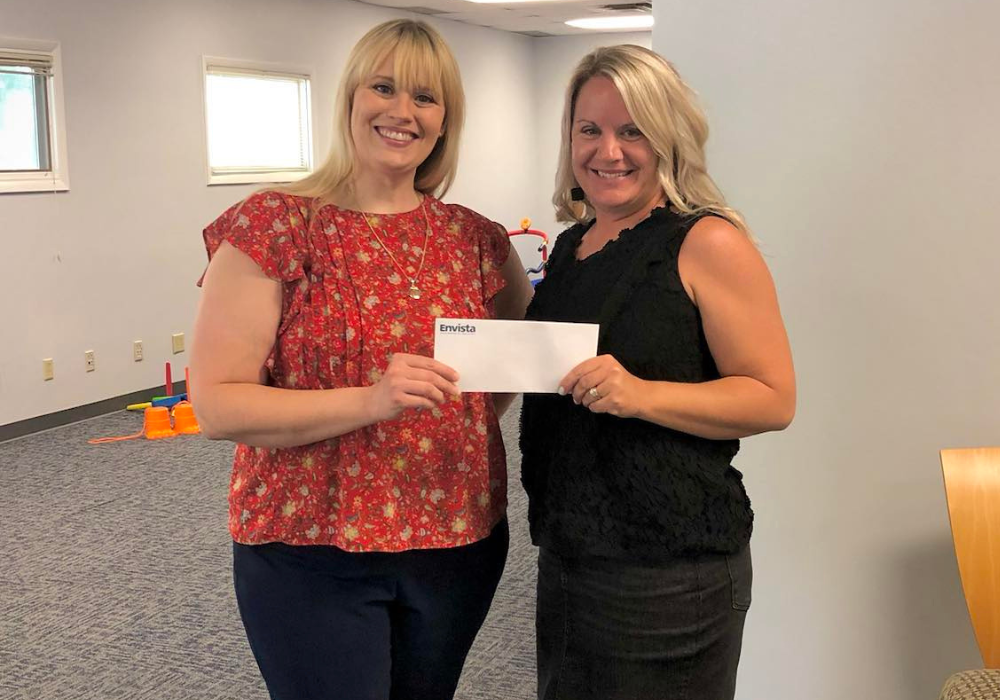 Positive Bright Start and Envista Federal Credit Union are pleased to announce that Positive Bright Start will receive the EnvistaCares Challenge gift of $2,500 from Envista as a match to the generosity of the community's donations of $2,500. In total Positive Bright Start received $5,000 in donations during the month of May.
"We are so thankful for being chosen as the May EnvistaCares Challenge organization recipient. Your gift will allow our organization to hire additional therapists and fund childcare scholarships for Douglas County families in need," said Emily Hilding, development director for Positive Bright Start.
Positive Bright Start offers preschool facilities, trauma-sensitive mental and behavioral health therapy, and resources to support families and childcare providers in Douglas County.
"We are honored to support Positive Bright Start, they truly care about the future of the children in our community; they create a safe space for children who may need additional help, to learn, grow and thrive emotionally and developmentally," said Erika McNeill, engagement coordinator for Envista.
The EnvistaCares Challenge was created in 2019 and has helped raise more than $670,000 for local organizations. The Challenge includes an in-kind gift to the organization of a media buy that is valued at more than $10,000 and a $2,500 challenge grant. The media buy includes radio, emails, online ads, billboard, social media, and interviews. The challenge gift provides a dollar-for-dollar match up to $2,500 for gifts given during the month that the organization is spotlighted.
Envista Federal Credit Union helps members achieve their financial goals by providing quality products and services. Envista currently has approximately $540 million in assets and serves more than 45,000 Kansans with offices in Topeka, Lawrence, and Hutchinson. For more information visit www.envistacu.com.