View all posts
Envista Presents HR Insights for Empowered Businesses Lunch & Learn
09/15/2023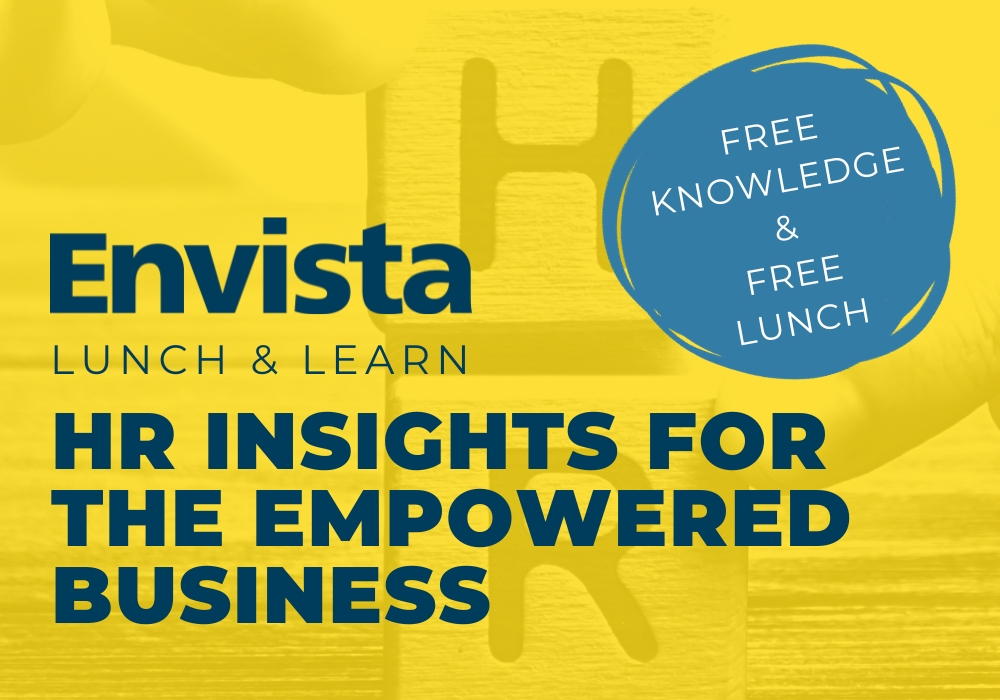 Please join us for the upcoming Lunch & Learn event, "HR Insights for Empowered Businesses." This informative session will feature a panel of Human Resources experts, offering valuable insights and dynamic discussion around HR best practices for business owners.
Date: Tuesday, September 26
Time: 11:30 am-1:00 pm (Doors open at 11:30 am for lunch; Panel Discussion starts at noon)
Location: Envista Event Center | 3620 SW Wanamaker Road, Topeka
Event Highlights:
Expert Panel: Human resources experts include Kelly Welch, SHRM-CP,CEBS from Newcomer Funeral Service Group; Lamar Leon, SCHRM-CP, from Midland Care Connection, Inc.; and Ashley Esquibel, SHRM-SCP from Envista.
Networking Opportunities: Connect with fellow business owners and HR specialists in a collaborative environment.
Complimentary Lunch: Enjoy a free lunch while engaging in enlightening discussions.
Business Empowerment: Learn strategies to enhance HR practices, allowing you to lead your business effectively.
Here's what you can expect to learn:
What to look for when hiring
Toughest HR Challenges
Effective Employee Onboarding
Creative Employee Benefits
Core Values and Shared Purpose
HR Relevance to Current Events
Reserve your seat. We look forward to seeing you there.